Step back in time in The Speakeasy, Route 40 Brewing & Distilling's exclusive tasting room. Located deep within the lower level of The Hotel Gunter, come taste our selections in our cozy den. With our bar, tables, and detailing all made from locally-sourced barn wood, you'll never want to leave.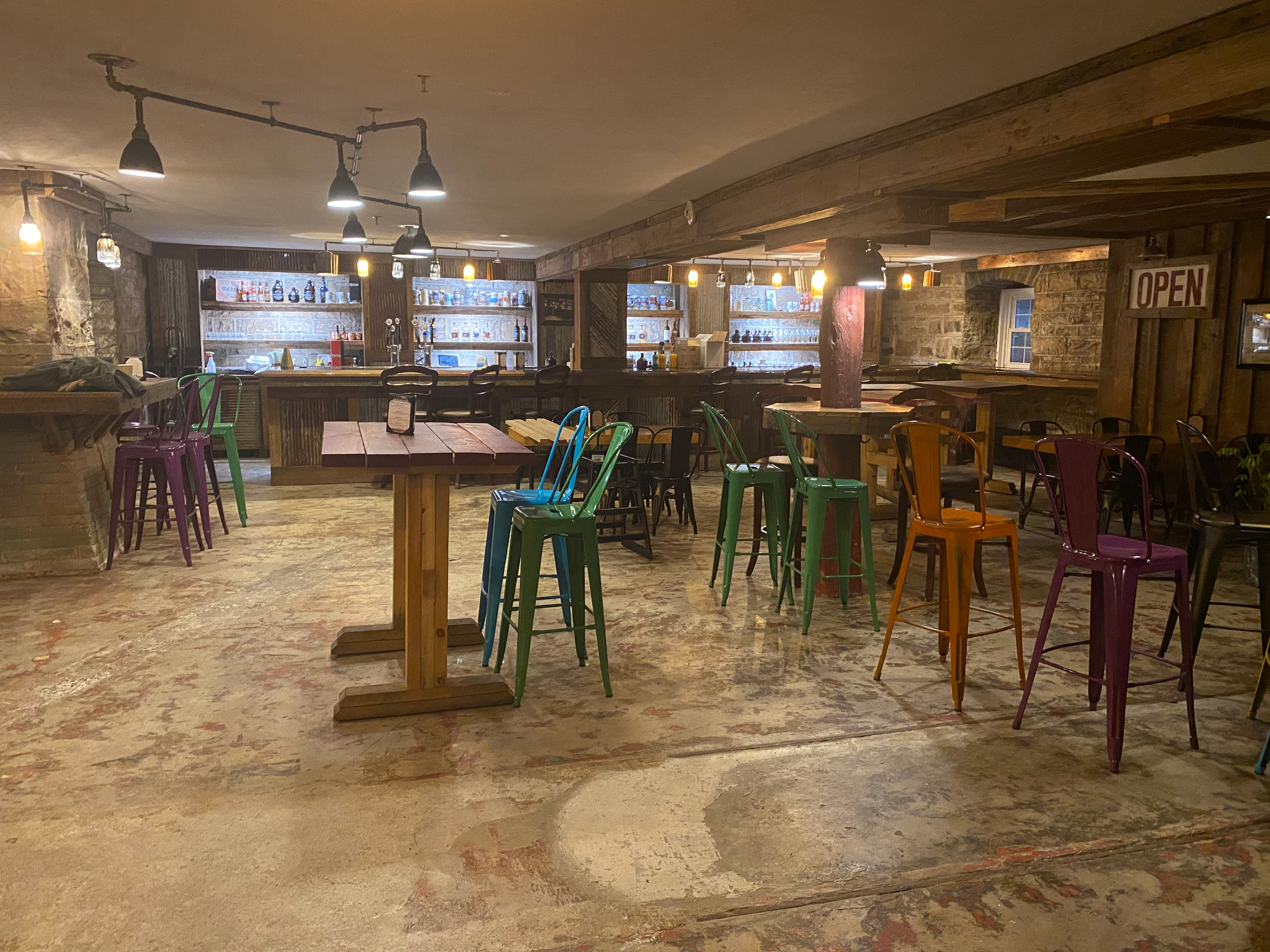 Monday - Wednesday: Closed
Thursday: 4 p.m. - 10 p.m.
Saturday: 4 p.m. - 10 p.m.
Join us at our outdoor dining area, the Biergarten. The Biergarten includes a full bar, plenty of seating, and an overhead covering. We have trivia, happy hour, and live music weekly. Enjoy the warm weather with a cold Route 40 Brewing and Distilling beer or cocktail, or get a delicious meal off the Toasted Goat's menu.
Tentative opening date: Memorial Day Weekend